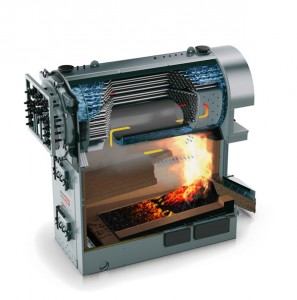 As one of the UK's largest fireplace manufacturers and suppliers of bathroom furniture, Be Modern is an established Group of Companies based in the North East that employs over 350 skilled workers.
Established in 1964 the group supplies products across the UK to a wide and diverse customer base as well as exporting products across Europe.
With over 500,000 square foot of manufacturing and warehousing space Be Modern recognizes its responsibility to protect the environment and develop a sustainable business. In recognition of its corporate responsibility Be Modern turned to Mawera for complete installation of the latest Biomass technology boiler.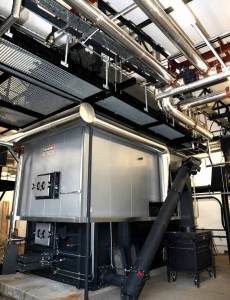 Following a period of planning a Mawera FSR2600 Boiler plant was installed with all distribution and pumping facilities. The plant consisted of a new storage silo discharger with transport systems to the boiler house with the installation of combustion and Boiler equipment. De-ashing and automatic tube cleaning was installed as part of the standard equipment.
Be Moderns Production Director Greg Bloodworth is delighted with the new installation and commented "We needed a boiler that provides the required heat for our vast production and office areas. We've invested in a leading biomass system that reflects our stance on protecting the environment and looking after our workforce".
The boiler with two stage combustion systems re-circulates the flue gases into both primary and secondary combustion stages to ensure positive emission limit control, well within the PPC legislated levels regardless of the size and varying quantities of materials being burnt.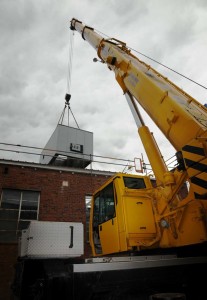 At the end of the installation Full EPA and Efficiency tests were carried out on the plant by Independent Consultants showing a substantial thermal efficiency and this gave ECA (Enhanced Capital allowance) to the plant. The plant was chosen as its efficiency and emission performance qualifies for ECA (Enhanced Capital allowance).
Continuous Monitoring of the EPA emissions is installed with remote access to both the emissions and the full boiler control was part of the package where all the functions of the plant can be continuously monitored remotely.
For more information please contact us via our convenient contact form.