What is Biomass Energy?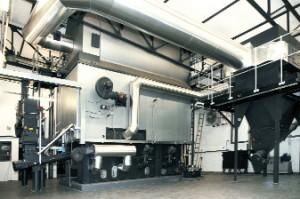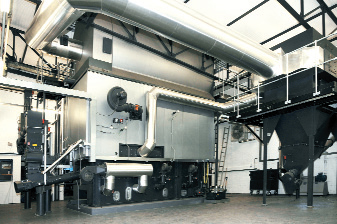 Essentially, biomass energy is a form of energy created from the combustion of carbon-based biological materials such as wood, vegetables or animal waste. The combustion of biomass materials usually takes place in a wood combustion system such as a biomass boiler, where the fuel is burnt to create the energy.
Why use biomass energy?
There are a number of benefits to using biomass energy to provide power and heat. Biomass is less prone to price fluctuations than fossil fuels (such as coal or petrol). Biomass energy is also kinder to the environment as it is sourced from sustainable and renewable sources. It also helps to reduce carbon emissions when compared with fossil fuels as it is a lower carbon form of fuel.
It can be sourced locally rather than being shipped in from abroad, so it saves money and cuts back on carbon footprints caused from use of travel fuel. All regions of the UK are capable of producing and sustaining biomass.
The use of biomass fuel also provides an incentive to grow more trees and create better-managed woodland – which in turn improves biodiversity.
What are the types of biomass fuel?
Biomass fuel can be derived from a variety of sources. The types of biomass fuel available include:
Virgin wood – This is wood that has had no chemicals added while it has been growing. As a result it's really clean. It is usually sourced from forests that are sustainable – as trees are cut down for use, other ones are planted or are already growing to replace them. The virgin wood can be used in many forms to create the biomass energy required, such as logs, sawdust, bark, wood chips, wood dust and pellets.
High energy crops – High energy crops are similar but are grown specifically for energy creation. As such, the idea is to get maximum output – as much biomass energy as possible. This can mean that, in order that high levels of biomass be produced as quickly as possible, various fertilisers are needed. A lot of research is currently being conducted to identify potential energy crops and to see how biomass can be produced under different conditions, and to find out which forms of biomass produce the most energy. High energy biomass crops include willow, rape, maize and miscanthus.
Agricultural residue – There a number of forms of biomass fuel that are created as by-products of agricultural crops and processes. These can include straw, silage, manure, slurry and even animal bedding such as litter.
Food waste – This form of biomass fuel can be separated into both dry and wet food waste. Again, a number of these forms of biomass fuel can be derived during the processes of food manufacture and distribution. For instance, many food materials are processed to remove unwanted components such as shells, pulp, skin/peel and husks. A large amount of food is thrown away in the UK too – and if processed properly this can be used as fuel.
Industrial waste – A great many industrial processes can produce waste and by-products that can be used as biomass fuel. These are split into woody and non-woody materials: woody wastes include laminates, treated and untreated wood and wood composite. Non-woody biomass materials include textiles, paper pulp and even sewage sludge.
How do biomass boilers work?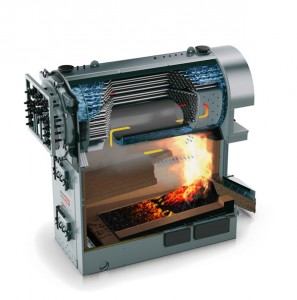 The type of biomass boiler that you use depends on the type of biomass fuel you intend to burn, and what you intend to burn it for. Biomass boilers are substantial enough to be used to replace more traditional gas or oil boilers to provide heat and energy. Biomass boiler technology has improved at an exceptional rate over recent years as the popularity of biomass energy has grown, and as such biomass boilers are now extremely clean and efficient. Biomass boilers are designed to carefully control the amount of fuel and air that is supplied to the combustion chamber which means that as the fuel is burnt efficiency is kept to the highest levels, while emission levels are low. That way the maximum amount of energy is extracted from the fuel to provide the required levels of heat with minimum effect upon the environment.
Which biomass combustion system should I choose?
There are a number of factors that will determine what kind of wood combustion system you should use. Important things to consider are how much energy you need to generate and how often you need to generate it. You should also consider what type of fuel you wish to burn, how you will get it supplied to you and where you will store it prior to use. At Mawera we have wood-combustion system experts who are on hand to help advise you so that you can choose the right biomass boiler for you and your facility. Please don't hesitate to get in touch: call today on 01543 258844 or contact us.
Why should I choose Mawera for a biomass wood combustion system?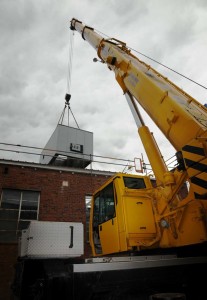 Mawera are experts in biomass combustion systems and have been since 1975, meaning they have a great deal of experience in creating modern wood combustion systems of the highest quality using the latest technology for industrial, commercial and regional energy generation. From planning, concept development and through to the commissioning and installation of your biomass combustion system, you'll be provided with the relevant expertise and skills from a company that you can trust.
Mawera customer training is an essential part of ensuring the correct operation of your heating system for years to come, and you and your staff will be given specifically tailored professional training as a matter of course. Mawera are also available to you throughout the operational lifetime of your wood combustion system to provide a high calibre maintenance contract with professional spare parts management and even remote maintenance in the event of a fault. To discuss why Mawera are the right choice for your wood combustion boiler installation and maintenance, call today on 01543 258844 or contact us.